IMMUNITY BOOSTER - The Super Spray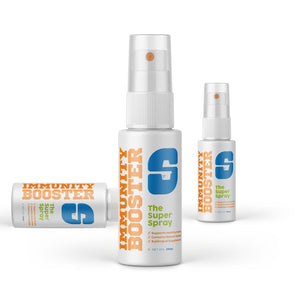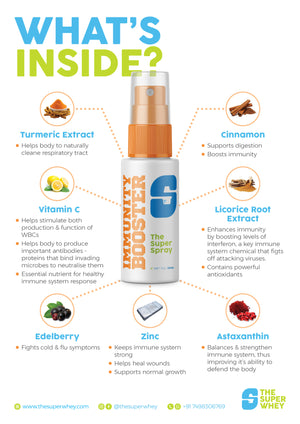 The Super Spray Immunity Booster is an oral spray, which uses a unique molecular encapsulation process to ensure essential nutrients are absorbed via the soft tissue of the mouth, entering the rich vein system. 

Formulated to provide optimal nutritional absorption, each spritz releases micro-sized droplets that coat and permeate the soft-tissue of the inner cheek, allowing the necessary nutrients to enter the bloodstream at a faster rate than tablets.
6 SPRAYS = 1ML (SINGLE DOSAGE)
Each bottle has 30 dosages, one for each day of the month.